Skiing and Chinese Scrolls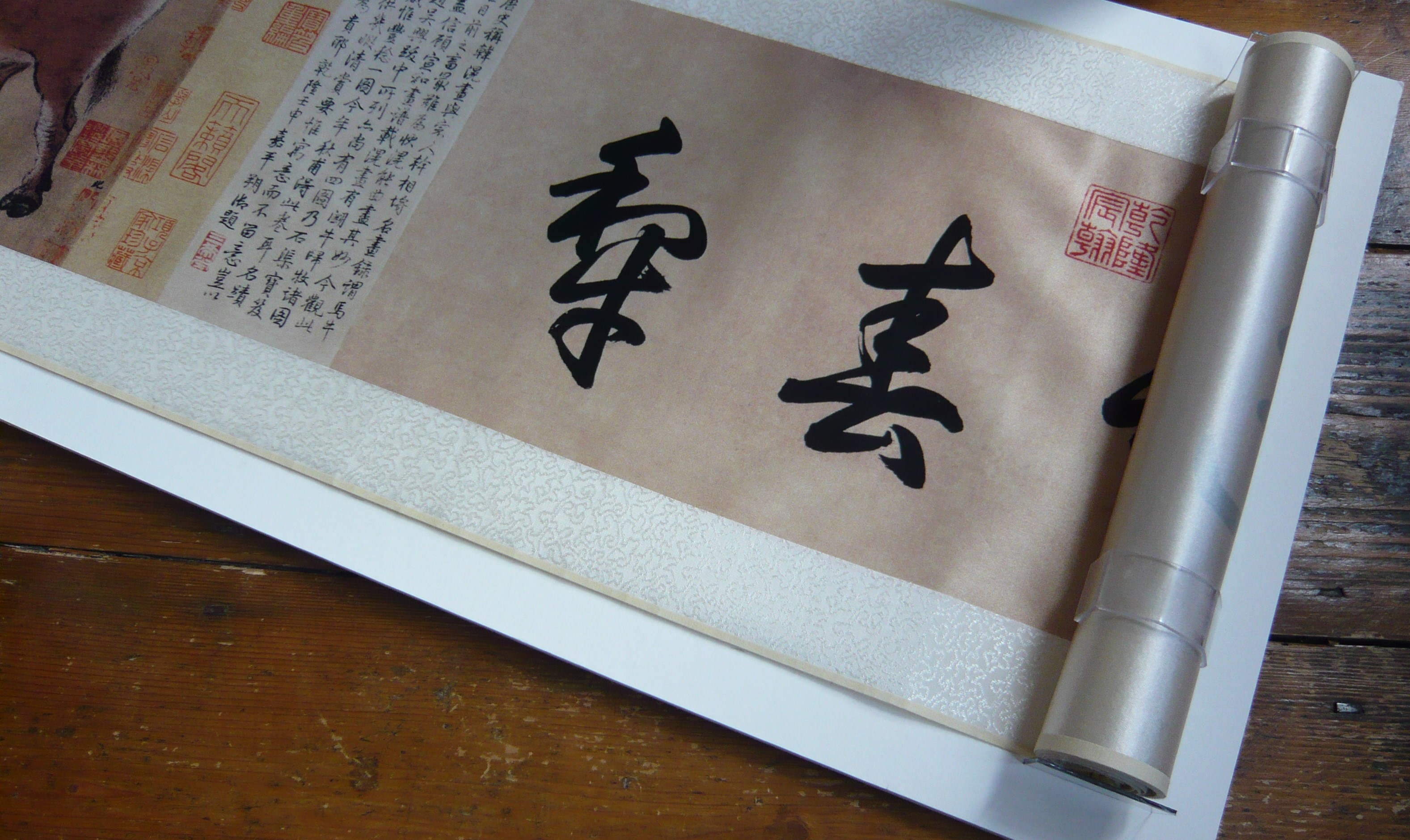 After excellent skiing in France 2018 has started very busy! I am now listed on the Conservation Register and starting to get some interesting work through the register.
In March I completed framing a modern Chinese scroll nearly 2m long and even helped hanging it in the clients dining room – a real treat to see the result of my labours up and enjoyed.
I had a simple, brown stained deep wooden frame made by my framer and then the decisions began – how to secure the scroll within the frame safely and securely….
My answer came with the help of Vivak ©.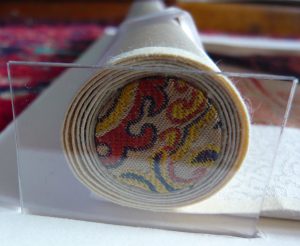 I made small shelves for the scrolls to sit on, slotting the 'L' shaped Vivak © through the mount card backing. I also then made 'clips' to curl around the scroll to hold it in place and stop it rolling back up. But how did it not sag in the middle I hear you say – small, discreet Japanese hinges were adhered to the back of the scroll top and bottom edge and secured to the backboard. The tissue was thin yet strong enough to hold the scroll in position and not distort it. I had the scroll in the frame sitting on my spare sofa for a week to make sure that nothing moved, warped or generally did something I didn't want it to – and it didn't!
Final Result: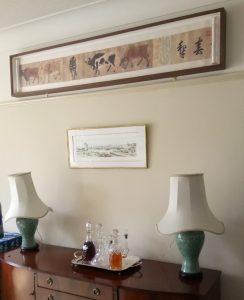 I was worried about transporting the framed scroll, so was very happy when it arrived at the clients – un-moved! It looks very handsome in their beautiful Chinese themed dining room – a lovely addition and a reminder of happy travels.
I'm now ready and waiting for my next conservation challenge! Have you got a valued treasure you want to enjoy but not destroy? Conservation framing may be the answer – ask me how.