What to look out for and what I can do for you:
Paper has been made and used for hundreds of years and examples survive that are many hundreds of years old. There are different reasons why paper survives – or does not!
There are simple steps that can be taken to ensure your paper items are preserved to prolong their life – and that is where I can help. The following is a list (not exhaustive) of problems you may find that I can put right.
Framing: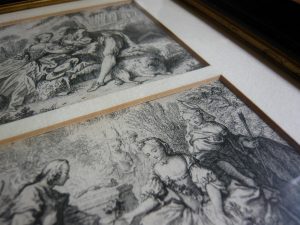 Foxing:

Pen and ink drawing with pencil – showing foxing

Tears and Repairs: Conservation framing:
When things go wrong: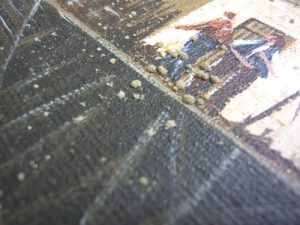 Tape is Evil!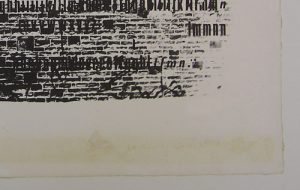 You can contact me to discuss a problem you have or make an appointment.