The Importance of Labels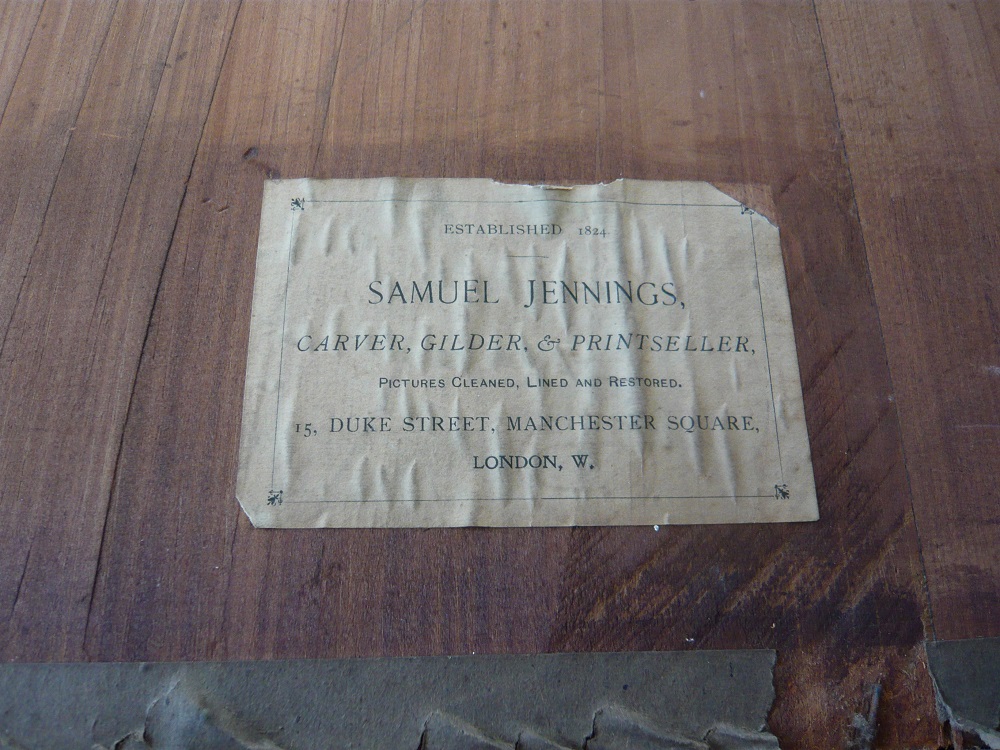 We have all seen them but what should we do with them?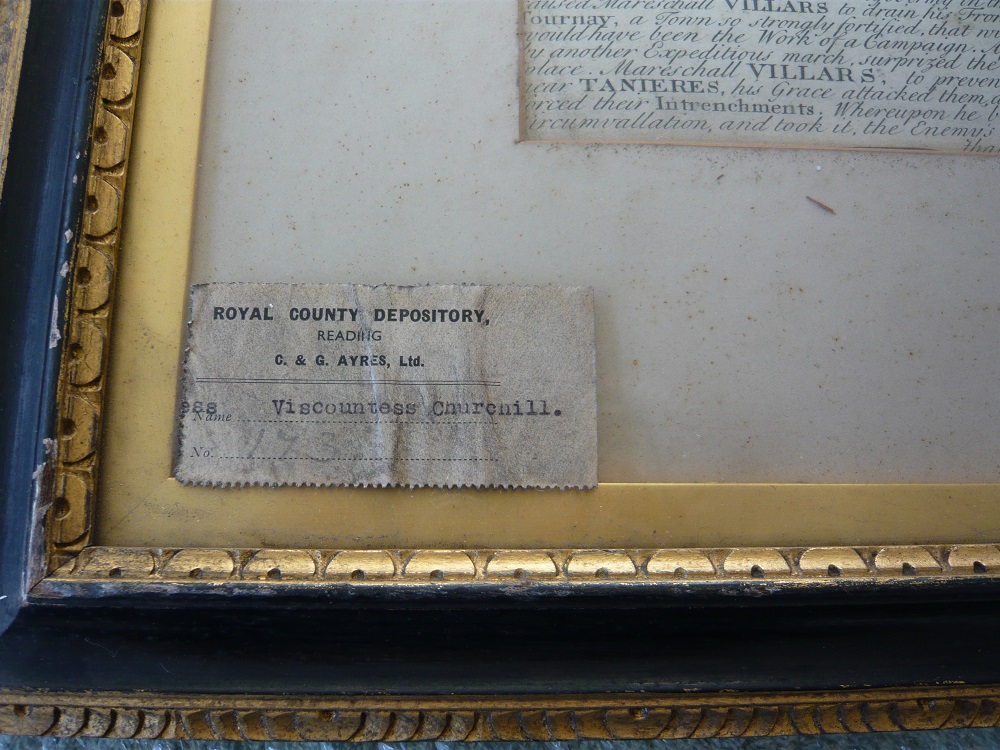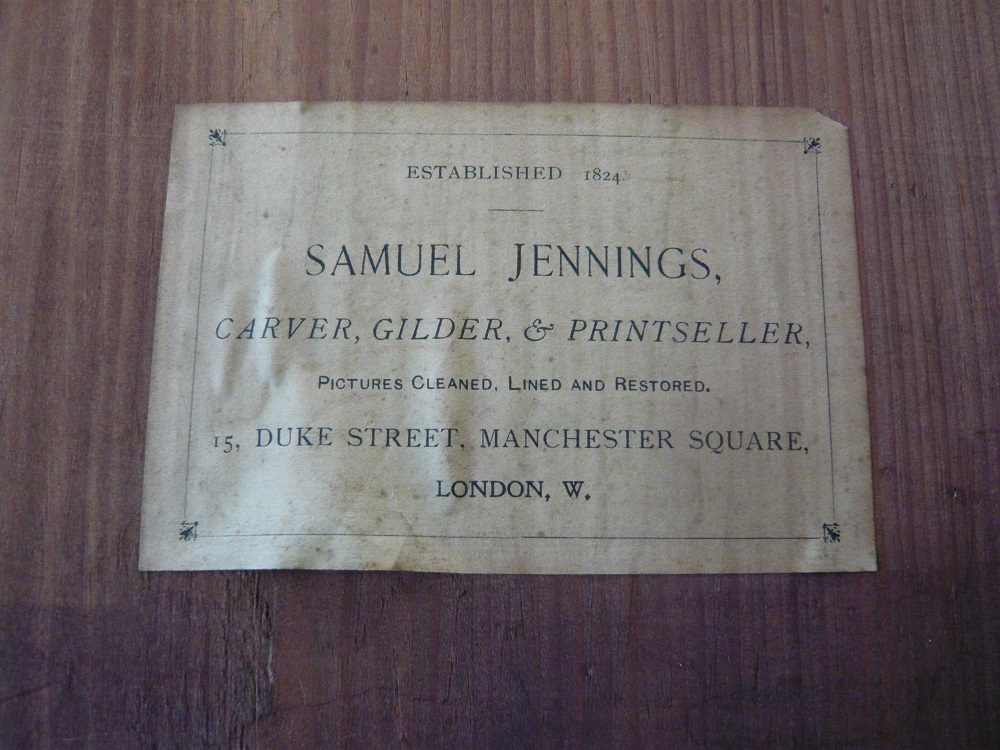 I recently worked on a project of 10 framed 18century prints. I was pleasantly surprised and pleased when my client asked me to treat the labels on the back of the frames as well as the prints. The prints had obviously been framed in the latter half of the 19century. My client had done some research on the framers labels to support this. She was very keen to keep this connection with the past and I was delighted to be able to do this!
Having worked in a Museum this would have been something I would have done automatically. But, in the world of private practise time is money and not everybody would have appreciated how important labels are in dating, authenticating or adding provenance to an art work.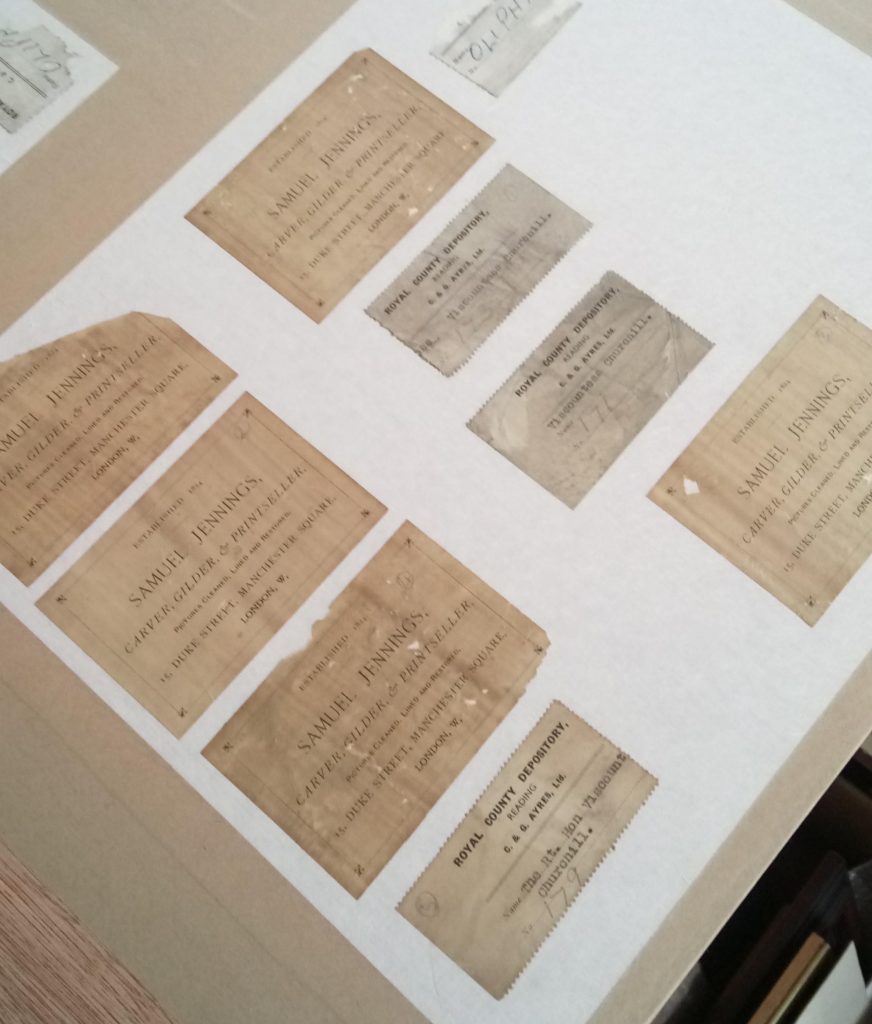 So what did I do?? Well, I carefully removed them with water, washed them in a bath of water and lined them onto Japanese paper. I then re-attached them to the back of the frame, exactly where I had found them.
Simples!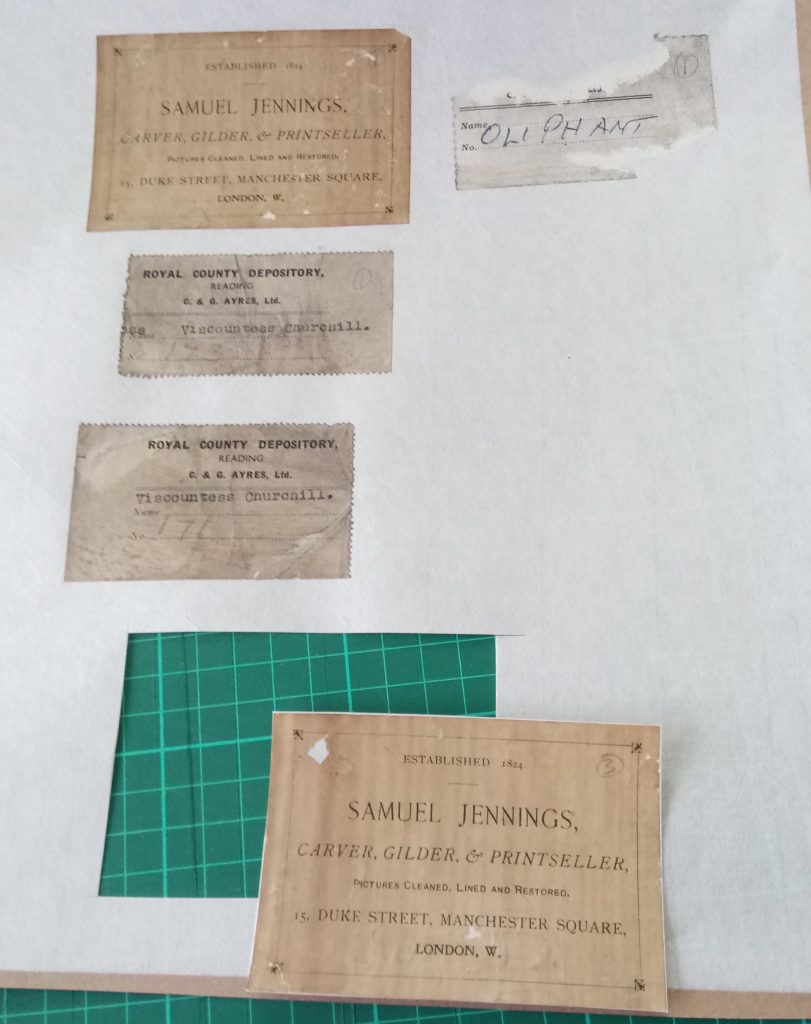 But, not every conservator would treat their labels as I have done. In Museums or collections they are sometimes put 'on file', keeping them yes, but disassociating them from their work of art. Sometimes the labels are not treated. This is not always a good idea. In most cases labels are not always made with good quality paper and so are inherently susceptible to damage. They tear easily, break and are lost. Washing and lining helps to preserve them that little bit longer. I'm not saying they will last for ever – but they will certainly last longer than if not treated at all!